You are here
In Conversation With DJANE Candice Redding (Exlusive Interview with DJANEMAG INDIA)
At the time when everyone is gunning more and more plastic, Candice Redding stands out as a benchmark for quality music coupled with the energy levels of a true performer.
Candice Redding is 'The Royal Flush', a hand that is sure to get you the jackpot! Here is bringing out her likes,dislikes and struggles through an exclusive interview.
Djanemag India: To begin with, could you tell us a bit about your roots, educational background and interests apart from DJing?
Candice Redding: I'm French-Canadian-Dutch born in South Africa. I studied BA in South Africa, came here to India and took up a music production course at ILM Academy (I love Music Academy). Haha I have a varied lists of interests apart from DJing some of which are fashion, fitness, fast cars and gardening (yes, I grow organic fruits and vegetables myself. And also, I LOVE flowers.)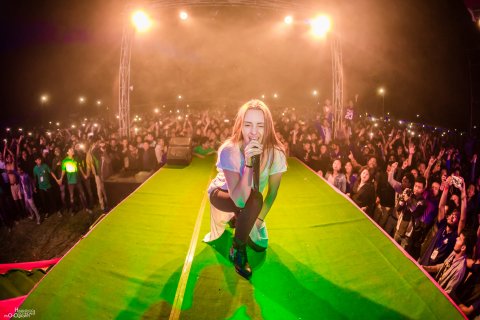 Djanemag India: What got you into DJing? How did people around you react to this decision of yours?
Candice Redding:  The love for music and performing! I've always been a performer right from school, I used to sing for my school band. And to be honest when I broke it to my friends and family, they were more excited than I was!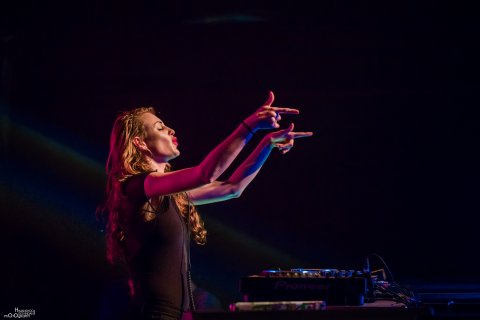 Djanemag India: Tell us more about your journey as a female DJ in this country.
Candice Redding: Honestly, it's been great. It's been a long journey but I have no complaints.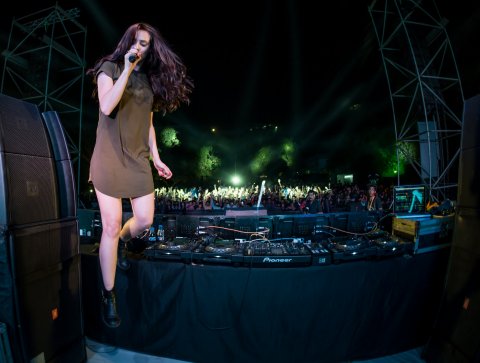 Djanemag India: What were the major setbacks you've faced in coming all the way where you are today?
Candice Redding:  None that weren't rewarding. Touring always took a toll on me, during season time I'd have back to back shows – sometimes over 15 shows a month. I got no sleep, it was so hectic but I loved every bit of it anyway. Lucky for me, I'm fueled by chaos.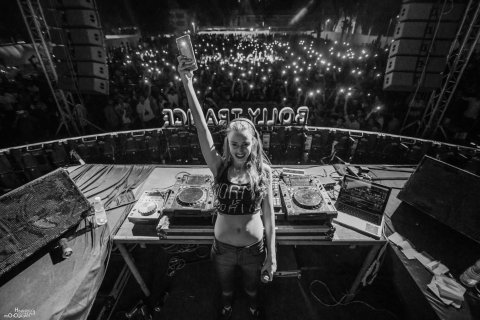 Djanemag India: How is Candice Redding different from Knoxx?
Candice Redding:  Candice Redding is my EDM project. It caters to a larger audience to whom the music is appealing. Knoxx came about when I visited Berlin, the mecca of underground music with which I fell in love. I wanted to push my creative boundaries but at the same time, didn't want to alter the offering of Candice Redding and thus, gave rise to a new project.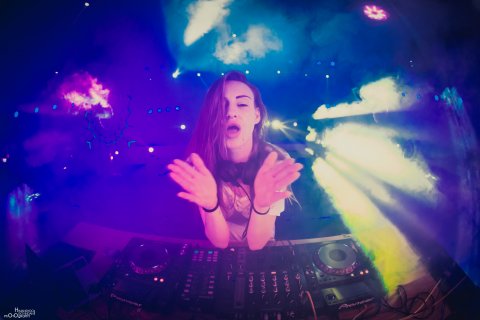 Djanemag India: What genre are you most comfortable with? In your daily life, is this the genre that you like to listen to all the time?
Candice Redding:  I'm equally comfortable with both genres. Each tells it's own story, each is a different experience. But as far as my daily life is concerned, I listen to all sorts of music – jazz, a lot of classical, blues, pop, hip-hop – anything and everything.
Djanemag India:  How different is the experience of playing at clubs and playing at events/festivals?
Candice Redding:  Clubs are intimate whereas festivals are more powerful.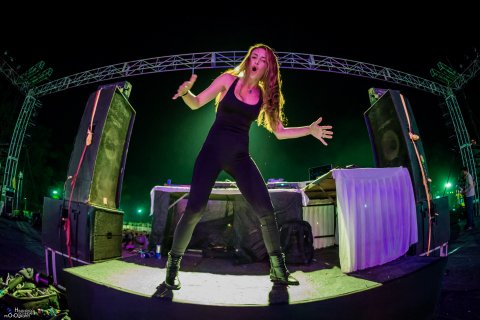 Djanemag India: How was your experience playing at premier platforms like Sunburn, Vh1 Supersonic and EVC? How was it playing at the Axe Boat Party?
Candice Redding:  It's ALWAYS an incredible experience, I feel so blessed. Sunburn, Vh1 Supersonic, EVC were all unique in their own way. One of the most thrilling experiences though was Tomorrowland: Unite. The scale, the crowd, the atmosphere – everything about it was a high. Axe Boat Party was really great. It was the first time I played to a dance floor on the roof of a luxury yacht. It was nice having a different setting in India. Everyone was dressed up, the sound was fantastic, the deck was gorgeous and the people were fabulous. Definitely an unparalleled experience.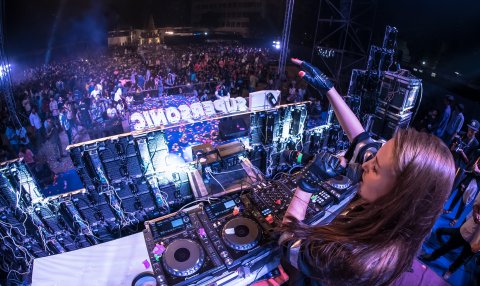 Djanemag India: Do you have any djs/djanes that you really want to work with in your career? Why them?
Candice Redding:  I'd have to say Mala, Alok, DOD and Coby. Oh and he's not a DJ but DEFINITELY Kanye West. Why? Because they're all legends.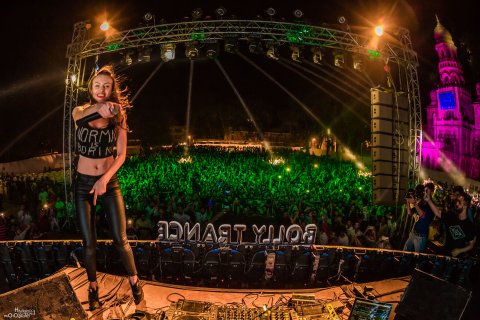 Djanemag India:  Any specific memory with fans (good or bad) that remains etched in your memory?
Candice Redding:  Played an outdoor show in Belgaum once. As I reached the venue, there was a full fledged welcome party of over 200 people! Drummers, singers, dancers - I felt like the Queen of England. It was absolutely touching!
Djanemag India:  Any message for the upcoming DJanes especially here in India?
Candice Redding:  Don't let anybody tell you you can't do it. Be real, be you. Dare to dream and follow your passion. Everything else is secondary.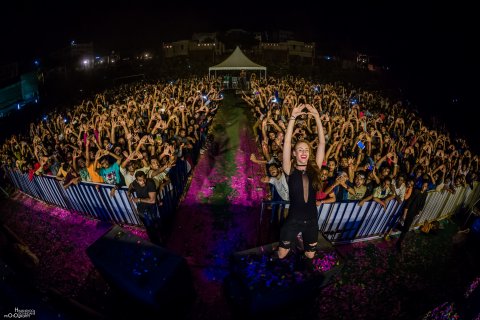 You need to surely check out her latest podcast for Djanemag India(linked here; it can be found in the news section of Djanemag India region). Let us know your comments about it and get back with suggestions for songs that you want to hear in the next podcast.
Stay tuned for upcoming podcasts!