You are here
In Conversation With DJANE Shanaya (Exlusive Interview with DJANEMAG INDIA)
A reputable name on the Indian Female DJ Circuit, DJ Shanaya is an established crowd puller, having inveterate a strong network and following across the country. With great emceeing skills added to her musical acumen she creates a vibrant and energetic environment that makes even the disinterested, forced party goer sweat on the dance floor.
Know more about DJ Shanaya in this exclusive interview with Djanemag India
DJANEMAG INDIA: To begin with, could you tell us a bit about your roots, educational background and interests apart from DJ'ing?
SHANAYA: I am a 23 year old, born and brought up in Mumbai. I did my BBA in Aviation. Apart from DJ'ing I also own a lifestyle website called ShanayaS.co and work with various brands as an influencer.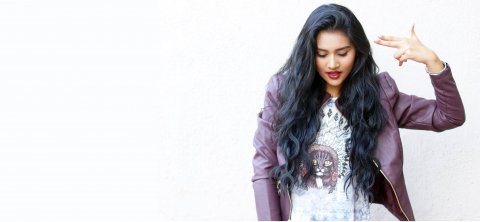 DJANEMAG INDIA: What got you into DJ'ing? How did people around you react to this decision of yours?
SHANAYA: Like most people I was always passionate about music, growing up listening to Michael Jackson, Tupac, etc., I knew I would want to do something in this industry. I joined a DJ'ing academy when I was 17 and started opening for DJs in Navi Mumbai. My parents and friends have been super supportive in this journey and have always pushed me to do better. When I told my parents that this is something I really want to do, they asked me to go ahead with it. They've always given me the freedom to do whatever that makes me happy. I think I got lucky that way.
DJANEMAG INDIA: What were the major setbacks you've faced in coming all the way where you are today?
SHANAYA: It's difficult to make a name for yourself as a newbie in any industry especially when you don't have contacts and need to start from scratch. Every field has its sets of ups and down and I still have a really long way to go.
DJANEMAG INDIA: Considering the DJ'ing industry is still male dominated, did you face discrimination of any sorts?
SHANAYA: Like I said before, in every industry you do face issues as a newbie. Most people feel female DJs don't really know how to mix music and are solely invited as an eye candy to bring the club more attraction, but when you work hard and meet the right people things become easier.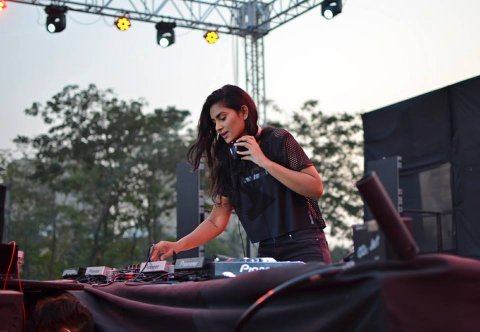 DJANEMAG INDIA: What genres are you most comfortable playing? Also in your daily life is this the genre that you like to listen to all the time?
SHANAYA: I love Hip-hop, Dancehall, Reggaeton & Mombahton. These are the genres that I usually play and listen to.
DJANEMAG INDIA: What did it feel like to be talking to the youth and motivating them at the AISEC Baroda Youth to Business forum?
SHANAYA: It was an exhilarating experience! Talking to people who share the same passion as I do and seeing their enthusiasm would till date be one of my most cherished memories.
DJANEMAG INDIA: A trailblazer that you are aiming to be, what keeps you going on and pushing boundaries?
SHANAYA: It's the people. When I go to a club or an event to perform and I see people enjoying, dancing and have a good time that's what makes me keep going. With each gig I want to be better than my last. I want each performance to be the best that I can do. As I said earlier, I have a long way to go and there's so much to learn.
DJANEMAG INDIA: How different is the experience of playing at clubs and playing at events/festivals?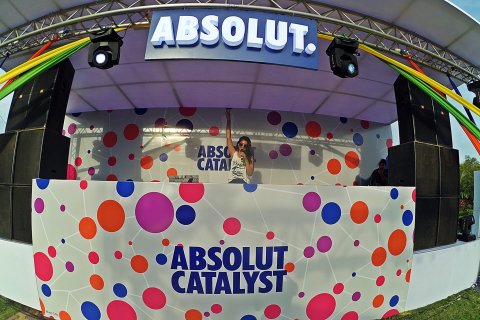 SHANAYA: When you perform at a festival or an event you connect with a larger audience plus the music needs to be high energy than what you would generally play in a club like Trap, Electronic, Jungle Terror Etc. When you perform in a night club you have more room to experiment, take the night ahead at your own pace, you can play more downtempo genres such as R&B, Hip hop and dancehall.
DJANEMAG INDIA: Do you have any DJs/Djanes that you really want to work with in your career? Why them?
SHANAYA: Growing up I've always been a fan of DJ Chuckie & Diplo. After I saw them perform live, their energy, the story they were telling and sharing through their sets and the vibe they shared got me in a state of trance. That's something I want to do with my music when I perform, captivate people's mind, introduce them to new music not just the top 100, commercial stuff. It will be a dream come true to work with either of them.
DJANEMAG INDIA: Any message for you fans?
SHANAYA: Thank you for believing in me and for all your support, without it I wouldn't be where I am today.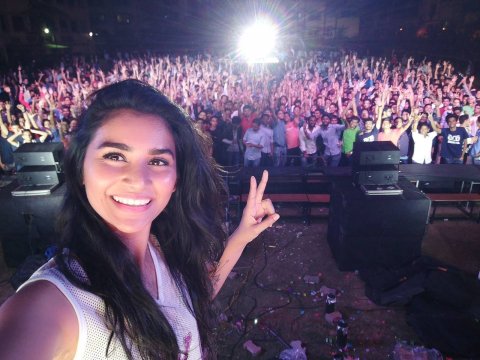 DJANEMAG INDIA: Any message for the upcoming djanes?
SHANAYA: Work hard, be dedicated to your craft because good things take time.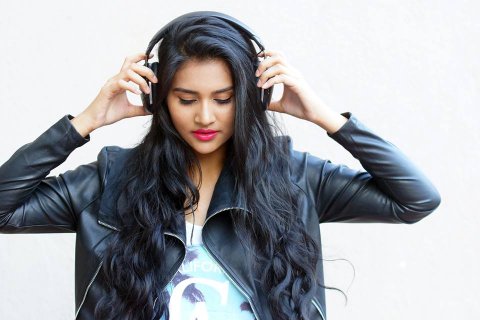 To all the readers, follow Shanaya on her social media platforms and stay tuned for some amazing upcoming events. And don't forget to vote for once voting is up for India's Top 20 Djanes. Here's wishing her many more accomplishments!!