You are here
In Conversation With DJANE Syrah (Exlusive Interview with DJANEMAG INDIA)
This week we speak to Djane Syrah. A music junkienight life lover, die-hard workaholic and a non-stop magpie girl Djane Syrah is one of the best upcoming talents in the country and we ceased the opportunity to understand her journey so far.
Djanemag India:  To begin with, could you tell us a bit about your roots, educational background and interests apart from DJ'ing?
Djane Syrah: I am born and brought up in Indore. I started my career as a news anchor in 2010. Also did voice overs for a few theatrical advertisements. I have done an M.Sc in Computers and also worked as a professor in an Engineering & Management College for two years. I am connected with music since my school time and have won innumerable prizes as a singer in inter-school events.
Djanemag India: What got you into DJ'ing? How did people around you react to this decision of yours?
Djane Syrah: I was a member of a music composer's team in my college which was a kick start for my career in the world of music.
I have been very lucky. When I got into this profession, everyone around me be it friends, relatives, family members or senior DJs supported me in every way possible. This is the reason that I have been able to gain a decent name, popularity and respect in short period of time. Though I have definitely worked hard for this but this wouldn't have been possible sans the support.  A big thanks to all of them.
Djanemag India: What were the major setbacks you've faced in coming all the way where you are today?
Djane Syrah:  I have faced many problems and difficulties in my career but I have learnt a lot of things which is now helping me in my career.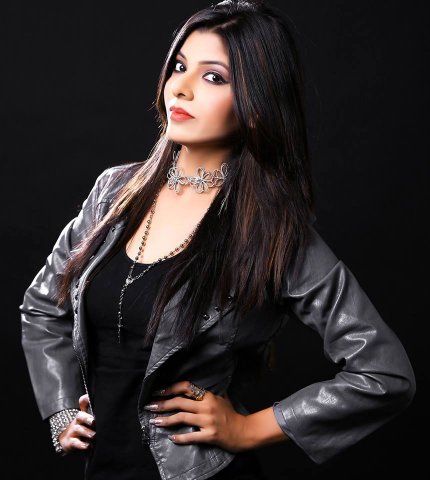 Djanemag India: Which is the genre you're most comfortable with? Also in your daily life is this the genre that you like to listen to all the time?
Djane Syrah:  I usually play Bollywood and Hiphop. I'm more comfortable with Moombahton & Reggaeton .In daily life I listen wide range of music genres like Moombahton, reggaeton trap, commercial pop ... etc.
Djanemag India: How different is the experience of playing at clubs and playing at events/festivals?
Djane Syrah: I have experienced one thing that In Clubs I have to play according to place, vibe & people and in festivals I have to play powerful music for the mass crowd so that everyone can enjoy.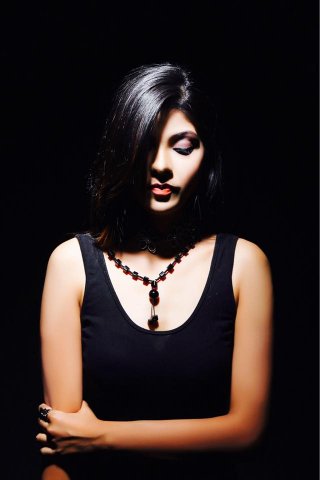 Djanemag India: Do you have any DJs/Djanes that you really want to work with in your career? Why them?
Djane Syrah: Yeah I really wanna perform with DJ Tejas  one of the best  DJ of India. I like his music and  the energy he puts in his every performance.
Djanemag India: Any specific memory with fans (good or bad) that remains etched in your memory?
Djane Syrah: There are so many good memories with my fans around India. I feel so blessed when my fans come to my gigs just to meet me. And yes bad memories too. It's very difficult to reply to everyone on social media so sometimes my fans get angry and make an issue that I don't reply because I have ego and am showing them attitude.
Djanemag India: Any message for the upcoming Djanes, specifically here in India?
Djane Syrah:  By my personal experience, being a DJ needs continuous practice, and lot of hard work with research. We make music every day and so it's important to document our work.  We need to be artists, not just people who enjoy music. It's essential that we make videos, take photographs, take support of social media and other marketing tools for highlighting and showcasing our works globally. While you play between a crowd of thousands never forget to enjoy because only if you enjoy as a DJ then the world will enjoy with you!