You are here
In Conversation With India's #19 DJANE Varsha (Exlusive Interview with DJANEMAG INDIA)
Starting in 2009 with modest beginnings to making her mark in the industry and making her place in India'sTop 20 Djanes, here is an excerpt from our conversation with this #19 Djane.
Djanemag India:  When did you start DJ'ing? How?
Djane Varsha: I started my career in 2009 from a very small lounge in Kolkata where I was not even appointed officially, just to learn the art I started to play there with a friend.  I have never pursued any professional DJ'ing course. Then I tried to turn my passion into career of being a Disk Jockey and started giving more time to take my skills to the next level.
Djanemag India:  What keeps you going on?
Djane Varsha: Only one simple answer it's just love for the music. It is something that's with me almost all the time; in happiness or sadness, different genre different environments, moods etc.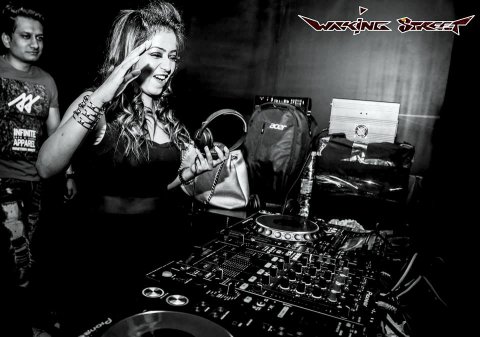 Djanemag India:  If you wouldn't have been a DJ what would you be?
Djane Varsha: I basically belong to a business background family so I never prefer somebody being bossy on me definitely I would have been into some boutique business.
Djanemag India:  What is your favorite genre for playing? Why?
Djane Varsha: I'm a commercial DJ so I generally play almost a mixed bag set judging the crowd's expectations. My personal favorite genre is Bollywood and Punjabi because you can see the real vibes or madness of the crowd. 
Djanemag India:  Is this also the genre you listen to in your daily life?
Djane Varsha: Of course yes! But along with these sets I do listen to other genre which I generally don't play at clubs or fit the club backdrop like some unplugged romantic tracks both English & Hindi oldies. Old school, rock, trap, Reggaeton, Moombahton, Hip Hop, EDM, Psychedelic and the list is never ending.
Djanemag India:  Who's the one person that keeps pushing you to keep discovering yourself?
Djane Varsha: It's DJ Harsh Bhutani with no second thoughts. He is the man behind what I'm today.
Djanemag India:  What's the experience being a female in a male dominated industry? Would you like to share some personal experience?
Djane Varsha: We still live in a patriarchal society and in every industry we being women face this major problem. Initially when I started my journey I too faced some criticism and awkward approaches , which made me feel low & brought tears  to my eyes but by god's grace I have been able to establish my career. If you are talented & respect your profession these small obstacle are nothing and you've got a long way to go.
Djanemag India:  How's it being a Djane in India?
Djane Varsha: This is indeed a difficult question but when you make your own identity, it's an amazing feeling which cannot be expressed in words.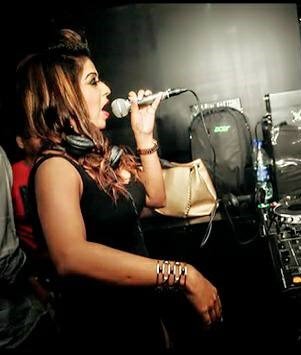 Djanemag India:  What's the one positive and one negative experience with fans you've had?
Djane Varsha: Many good memories especially when they call you personally text you on social media and appreciate your work, bring gift, chocolates & flowers and especially when they come to meet you. Of course, I have one special fan who came to my house on my birthday early in the morning with a gift. I didn't even know who he was at that point of time and I assumed he was a courier person. However, it turned out that he was a fan who somehow got my address and delivered the gift himself .That was a lovely moment for me.
I don't really have a significant bad moment but I hate it when they call themselves our fan and talk with no respect.
Djanemag India:  What's one message that you want to give to your fans who voted for you? And for the upcoming Djanes? 
Djane Varsha: I would like to express specific gratitude to all my fans who voted for me. Thanks to all of them once again for letting me grab a position in India's Top 20 Djane s. Please keep showering your support & love.
For upcoming Djanes I would like to say that keep faith in you. Work hard always. Stay updated with latest technology and upgrade your skills. Be active on social media. Be enthusiastic while performing. Lots of hurdles will block the way, but you should try to get a solution instead of getting worried.
Be positive, be active and stay healthy. 
Stay tuned to catch a glimpse of the struggles and life story of India's Top 20 DJANES.