You are here
Djanemag interviewing last years top Djanes
Having been on a journey to empower and bind female DJs across the nation, Djanemag India spoke with a few Djanes to know the current scenario and how Djanemag is creating an empowering platform for them.
"It's a very friendly yet competitive initiative by Djanemag. Given the fact that there is competition everywhere, Djanemag is helping female DJs to come together and establish a stand. It's a great platform for beginners and will help them learn a lot about the profession so that they can improve their skills and improvise on what they need to", says India's #10 Djane(2016) Kamya. She further added, "Djanemag is a super support for all the experienced female DJ as well". When we asked her how she's personally benefitted from Djanemag, she said adding to her previous statement, "In fact, I have become friends with a lot of female artists across the globe through the Djanemag platform and now we keep supporting each other's work."
The experience is no different for India's #1 for 2016, Djane Rink. "In my past experience of 10 years, I always used to wonder on seeing the recognition of male DJs and their ranking online by several institutions, that there has to be some institution to consider talent of female dj across the world & I now feel glad to be a part of Djanemag. There is Djanemag now to recognize talent of female DJ across the world & looking forward to continue to be a associated of this great institute."  Further #16 Djane Smitz adds to this saying, "Djanemag is undoubtedly an inspiriting initiative to acknowledge the female-force within the industry as often they are sketched down to being objectified and not spoken of in the same context with regards to talent."
We then asked them their experience as female DJs in the country.
Djane Rink: India is a vast country with great amounts of talent. I always wanted to pursue a career in music industry and hence found out that Djing is the best career to be attached with music 24*7.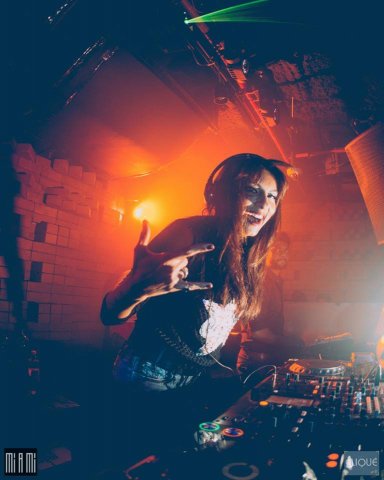 When I started my career as DJ in the year 2006, I found out that the Indian DJ industry was a male dominated industry. Being a female DJ, there were lot of questions with people whether a female DJ has technical knowledge or not. Female DJ's have the right sense of music & ability to perform. But having been a DJ for the last 10 years it's now that I have found the much needed respect from the industry.
Djane Smitz: There is a definitely a gender-divide in the industry like in any other industry, I've always longed for a world where being a woman holds equivalent credentials as that of man without prejudice but unfortunately, we aren't there as a community as of yet but we will and that dream does not seem very distant with every prominent voice in the industry strongly advocating the importance of subsuming the contribution of women in the Dance Music Industry.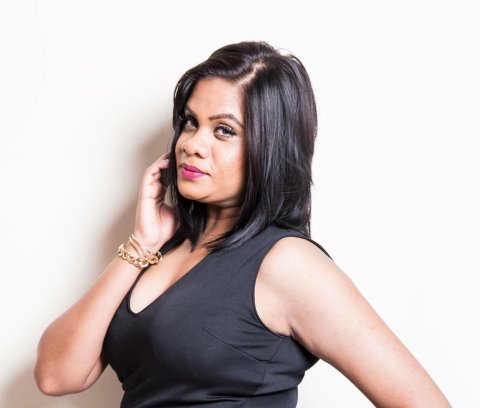 I've been in the industry for over 10 years now and I still hold myself responsible to hone my skills for the better as I have never taken for granted what I do and I as prepare to open the doors for my academy for aspiring DJs, I wish to impart the same fundamentals of the art at Playhouse.
Djane Kamya: Being a female DJ gives you a new experience every time. There is always something new to learn, to explore, to receive and to give. Every gig of mine teaches me what I did right and what I need to work on. It's definitely a very humbling and overwhelming experience.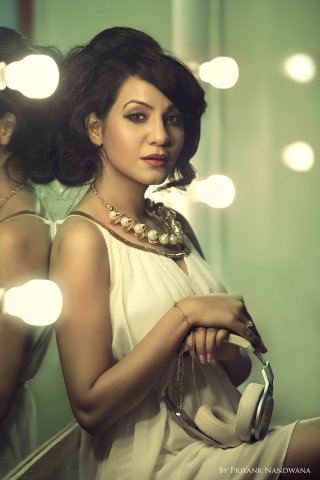 My journey has been a very beautiful one with never ending learnings and I wish it always stays the same. I have received insurmountable love from India and abroad because of my music.
Towards the end, we asked them what they were looking forward to from India's Top 20 Djanes voting.
Djane Rink: I look forward to Djanemag choosing the most talented & deserving DJ in the country. Also, looking forward for my association with Djanemag for more long years
Djane Smitz: The polls are very much coveted amongst the Djane fraternity and it is exciting to look forward for the polls to be revealed every year as it definitely felicitates the artists for all that they strive.
Djane Kamya: A djs discography, experience, national and international travels; performance needs to be taken into consideration highly while deciding the results of top 20. Djanemag will surely create some celebs too. A throne is not just to sit; a throne is a great responsibility of setting the right example and carving the right path for all those who will be walking on it in future. Like someone wise said--- with great power, come great responsibilities  
Djanemag India is gearing up for the voting season and a lot many events are going to be coming up. Stay tuned for we may be coming to a venue near you.