You are here
" Don't Give Up " - New Banger By JULIA BLISS
Julia Bliss has Collaborated with One of India's Hottest Duo Act, Rave & Crave for this Fresh New Release on No Face Records titled " Don't Give Up ".
.
.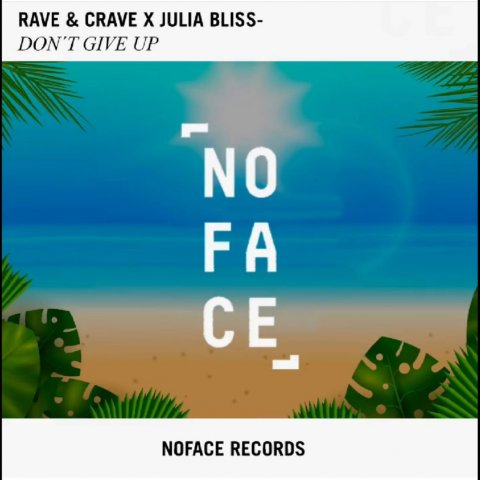 .
.
Bringing a high octane track that possesses the same energy as its title, this emphatic track hits with plenty of punch. A melodic break down perfectly compliments the drop.
.
.
The track is available on all major platforms.
Click the link below to listen to the track:
https://fanlink.to/NFR024_Dont_Give_Up
.
.
" Don't Give Up " is set to  dominate dance floors and DJ sets worldwide over the coming months, with early support from Max Vangeli, The Xenial Secret and many more. 
.
.
Don't Forget to Vote for Julia Bliss.
.
Use the link below to Vote:
http://bit.ly/VoteforBliss
.
.
Follow Julia Bliss:
.
Facebook: https://www.facebook.com/JuliaBlissDJ/
Instagram: https://www.instagram.com/juliabliss/
Youtube: http://bit.ly/JuliaBlissYT
.
.