You are here
Exclusive interview with DJANE Tech Mystery
India is witnessing the rise of a lot of new female DJs. This is not just restricted to the major cities. Smaller cities in the country are also giving birth to some big talent. A latest game changer in the market is DJANE tech Mystery who is slowly moving up on the DJ ladder in the country.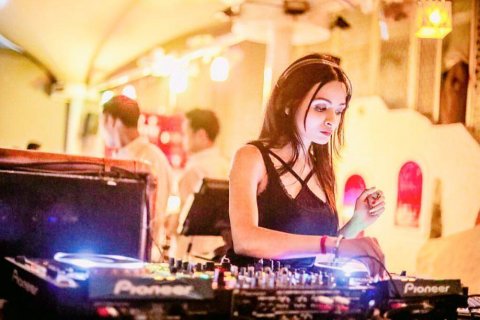 Djanemag India: To begin with, could you tell us a bit about your background? 
Tech Mystery: I was born and brought up in Bhopal, and my education was always in a different field from which I am in right now. I did my MBA from ICFAI Gurgaon, worked in JP Morgan and TCS in the HR Department, later did my event management from NIEM (Mumbai) post which I started working with Percept. I also did a professional make up course at Fat Mu and worked with Lakme Fashion Show and a few designers. 
Apart from DJing, I love watching TV Soaps, Cooking (sometimes), Traveling, and exploring more about music 
Djanemag India: What got you into DJ'ing and what was the reaction of people around you to your choice? 
Tech Mystery: Like I mentioned after my event management course, I was working with Percept in production and backstage, being around with international DJs, it inclined me towards music and nothing made me happier in comparison to the way music does. And eventually I made my happiness as my work. 
Well for start my mother was not fine with my decision of being a DJ, and she was unsure why I wanted to be a DJ. But eventually she realized that music is what made me happy, and got very supportive about my decision. 
My best friend was very proud, and encouraged me. And were very happy to know that now they will get free drinks, hahah. But my other friends thought that this was just a hobby for me and thought sooner or later I'll get bored of it and leave this as well.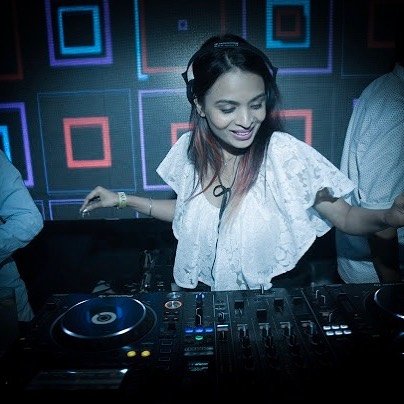 Djanemag India: Tell us more about your journey as a female DJ in this country. 
Tech Mystery: Fortunately I have had a very good journey till now. I certainly have faced a few ups and down because of the society; but overall it has been a good experience. 
Djanemag India: What were the major setbacks you've faced in coming all the way where you are today? 
Tech Mystery: Being a female dj, it is not easy to make it big especially in the male dominating industry. Initially, I was told things like you are getting shows because of your good looks, female djs are eye candies, but none of those ever stopped me. It always encouraged me to work harder, and over the time I have just moved towards progress.
 
Djanemag India: Which is the genre you're most comfortable with? Also in your daily life is this the genre that you like to listen to all the time? 
Tech Mystery: I love playing hip hop, R&B and Bollywood music. Yes, most of the times I do listen to them, but sometimes I love listening to deep house and tech house 
Djanemag India: How different is the experience of playing at clubs and playing at events/festivals? 
Tech Mystery: There is a major difference between playing at a club and playing at events/festivals. Although, I haven't play at too many events/festivals, but both the experience is extremely different. While playing at the club, you will always have audience who would know about different genre and different songs, but at the same time while playing at events / festivals, you always have to plan you music in accordance to the kind of event / festival, and takes a lot of effort to set the right momentum with the audience. Both are challenging in their own format. 

Djanemag India: Do you have any DJs/Djanes that you really want to work with in your career? Why them? 
Tech Mystery: Many, It is my dream to play along with Swedish House Mafia and Nervo. SHM always inspired me a lot, during their India tour, I was working with percept, and I interacted with them, they shared their experience with me and it is because of that I am into the music. And they are my main motivators. Nervo have really been motivating, they are two Djanes that I always look forward to learn from and having an opportunity to work along them would be really great. 
Djanemag India: Any specific memory with fans (good or bad) that remains etched in your memory? 
Tech Mystery: It was the first time that I heard crowd shouting my name and clicking pictures with me, the support that I have got from my fans, that is something that I will always remember, in all of my bad times, I will always remember that support from all of my fans, and it gives me a great push to work even harder. 
Djanemag India: Any message for the upcoming Djanes, specifically here in India? 
Tech Mystery: I would like to say to all the upcoming Djanes in India that don't get affected by haters or negativity, others will always try to drag you down, always keep your focus on your work and don't give up. 
Djanemag India: Any message for your fans. 
Tech Mystery: I am what I am today because of my fans and that is something no one could change. I would like to thank everyone for all the love and support shown by them. It is their love and support that drives me every day to work even more hard and give them the best possible entertainment. Thank you.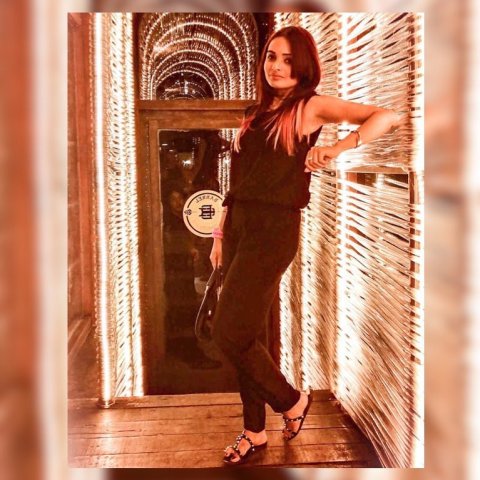 Dont forget to show your love for her in the current voting for India's Top 20 Djanes