You are here
Interview With The Super Exuberant - CANDICE REDDING
She is one of the most Exuberant Female DJs in India.
Played at Tomorrowland Unite, Electric Daisy Carnival (IND), Amsterdam Dance Event (Global Sessions), Sunburn, Vh1 Supersonic, Enchanted Valley Carnival.
.
.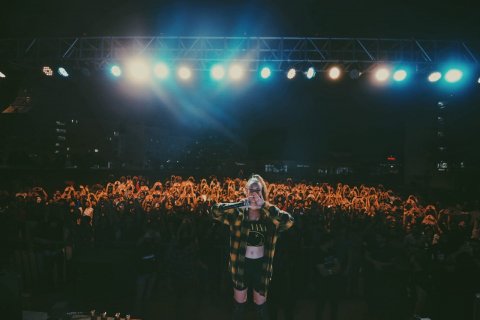 .
.
Candice Redding has also been the Official DJ for the Indian Premiere League (Cricket League) and the Royal Challenger's Bangalore Team (RCB).
One of India's Most Loved DJ, Candice Redding Joined us for an exclusive interview for DJanemag India.
.
.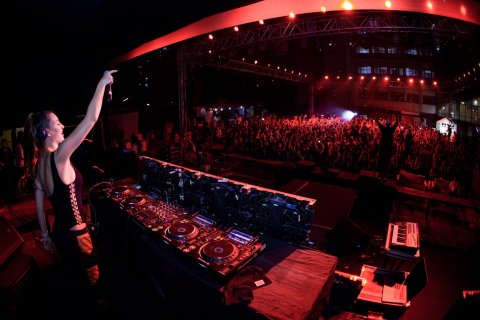 .
.
Candice joined us for an exclusive interview for DJanemag India.
.
.
1. How did it all start for you ?
.
My passion for music was created when a cousin took me for an Armin Van Buuren concert inJohannesburg, I was so mesmerised by the music, I fell head over heels in love. I came to India in 2008 as an entertainment coordinator for the opening season of the Indian Premiership League (IPL). For a long period, I only listened to music all day and all night, consuming no other form of media; no tv, no radio, nothing else but music. One day a friend cracked a joke about me becoming a DJ because I was called the walking and talking Ipod.
.
I ended up taking the joke very seriously and set up a home studio myself where I would practise for hours with a little help from my DJ friends on a few techniques. At the beginning, it seemed very easy. But when you get down to doing it, it required unprecedented amounts of effort. I started exploring more opportunities when I met Arjun Shah and started working with Shark & Ink as my management. The decision worked in my favour and I ended up performing at some of the biggest events in India.
.
2. What single night out has been the most memorable for you? As a DJ? As an
Attendee?
.
The first time I went for a Deadmau5 concert, my mind was absolutely blown.
.
3. What is one mistake you see a lot of up and coming DJs Making? What advice would
like to give to aspiring DJs ?
.
I feel like a lot of the up and coming DJs are way too cliquey and that prevents them from emerging and growing. My advice would be to stand out and be original, be unique, don't follow the crowd.
.
4. Where do you think the scene is headed? One Year from now? Five Years from now?
.
I think one year is too short a time to judge but in the next five years; there'll be a lot more live collabs on stage. Music shows are going to be more enticing for the whole sensory system as opposed to just aurally pleasing.
.
.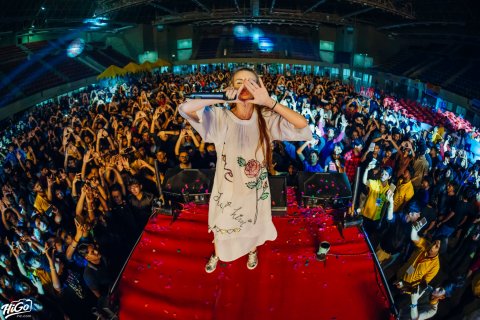 .
.
5. Apart from Electronic Music, what other genres of music do you listen to? Please if
you could list down some of your favorite ones?
.
I listen to a lot of jazz, electronica, tech house, deep house, classical, etc but I also really love native sounds from different tribes around the world.
.
6. Is having your own style separate from all the other DJs out there even important in
modern DJing?
.
Yes, 100% having your own style is very important. Your sound and the entire show you create should be  unique to what you would like your audience to experience.
.
7. One track that never gets old for you ?
.
"Hold On To Me" by Armin Van burren is one of my all time favourites.
.
8. If you could eternally be stuck in one year's music scene, which year would it be?
.
This question I would never answer because it's forever evolving.
.
9. When can we expect New Candice Redding Music ?
.
Lot's of amazing stuff in the pipeline. I've got about 3 collabs and 3 singles ready, they're all different genres and I'm super excited for everyone to hear it.
.
.
.
.
Show Some Love and Vote for Candice Redding in this year's DJanmag India Top 20 DJanes.
Use the link below to vote:
http://india.djanemag.com/djanes/candice-redding
.
.
Follow Candice Redding: 
.
Facebook:https://www.facebook.com/candicereddingmusic/
Instagram: https://www.instagram.com/candiceredding/
Youtube: https://www.youtube.com/channel/UCGvBByCbLnexEf8K_PRS_Yg
Soundcloud: https://soundcloud.com/candicereddingmusic
Twitter: https://twitter.com/candice_redding