You are here
Julia Bliss in an exclusive interview with Djanemag India
Today, Julia is an internationally recognised talent, whose taste for stripped back, sweat-on-the-ceiling dance music and her discerning ear for house music, possesses a growing production catalogue as she ascends amongst the electronic music ranks. Julia has rocked every heart across the nation and has given the people present at her shows an inexplicable experience. But what pushed her to leave the corporate world and enter the entertainment industry? Read on to find out the journey of a top automobile management officer who turned to DJ'ing and has also left a mark on the Indian film industry.
Djanemag India: To begin with, could you tell us a bit about your roots, educational background and interests apart from DJ'ing?
Julia Bliss: I've come from one of the coldest places in the world - Siberia, where bears walk around freely in the streets and fur coat is the only summer cloth you can wear. Joking.Siberia has an extreme weather and we have lots of festivals in the summer time. My folks are into sports and Olympics, so apart from spinning music, I used to ski, go ice-skating, play hockey, or dance at a professional platform. My mother wanted me to learn ballet and my father wanted me to win all sport competitions. So it was a war, which my mother won once I got my gold medal with a red diploma in high school and I pursued 6 years of choreography education along :) I would never be another Maria Sharapova or Maya Plisetskaya but could definitely take out the best from both sports and dancing. University: IT and management took 5 more years of my life to get another red diploma and not follow my professional dreams.  I was always open to new experiences in life. Plus business school polished my economical education and acting school completed my artistic desire.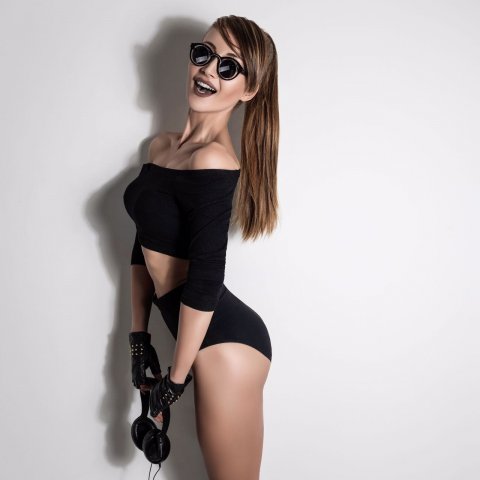 Djanemag India: What got you into DJ'ing? How did people around you react to this decision of yours?
Julia Bliss: I was always into music. Even when I was born, my mother was listening to music. If you love music, you get along and learn everything related to it! I learned to dance, play the piano and guitar, studied the history of music, learned to spin and now produce it. 
Well, my parents are still in the process of understanding how their only child could move from the top management in automobile industry, red diplomas and MBA into DJing?! (laughs) I say one thing: Do what you love and love what you do. It's the only way to succeed.  
Djanemag India: Tell us more about your journey as a female DJ in this country.
Julia Bliss: A few years ago, after I did my lead role in a Bollywood film, I wanted to change my life's direction significantly and decided to move out of Bombay along with my company Bliss Bags that I had just established. I was excited to discover such a charming and magnificent place to live in India as Goa! And it all started from there :) Festivals, night clubs, beach parties, launches, fashion parties across entire India and then all over the world.   
Djanemag India: What were the major setbacks you've faced in coming all the way where you are today?
Julia Bliss: No major ones as such. Maybe the fact that I was being judged only by the genre of music I play. A majority of venues would not accept a DJ - Producer, spinning EDM and possibly liking Techno, which I truly do. 
People have limited their imagination thinking this way. In reality, it is not necessary to like only what you play :) I love to listen Funk and Jackin House in the mornings, play Big room house in the eve festivals and dance with Progressive deep-tech beats at nights :) 
Djanemag India: Why house music? How is the experience playing house different from techno? What genre would you prefer and why?
Julia Bliss: I find house music more saturated, bright and groovy, dancing, happy, even written in minor scale. I love to play house to cheer myself up and make the crowd overwhelmed with happiness! And techno (progressive, minimal) is more monotonic, serious, deep and, I'd say, intelligent… 
To produce house tunes takes me less time.To produce a good techno track, that would be THE ONE for those special ones, takes months.
Djanemag India: Also in your daily life is this the genre that you like to listen to all the time?
Julia Bliss: Morning - Funk, saxophone editions, Happy deep tunes to start my day with, sometimes, inspirational tracks and speeches, soundtracks to some Hero kind movies  :)
Noon - Future bass, Progressive Deep, electronic tunes 
Eve dinner - Jazz and vocal Deep, blues :)
Night - time to dance ! And here all depends on my mood. Any House , Trap, Hip-Hop, R'n'B can be lately changed to deep , deep-tech and up to techno.
So you see the variety ! I love many genres and since I'm a Libra, and hence very moody, so gotta be ready for any kind of dope my mood turns in to.
Djanemag India: Could you share the journey behind your entrepreneurial venture Bliss bags? 
Julia Bliss: Ah that's gonna take another hour :) So much to share! But in short: It all started from my complaint at a 5 star hotel regarding their hard wooden (damn uncomfortable) beach lounges.
Then I spent about 3 months for a research of the right fabric suppliers and manufacturing set-up, walking the streets, scheduling meetings, vanishing in the world wide web for days, learning tricks of running a small business, logistics, competitors, costs, product line and projections, facing tax laws and people to deal with etc etc.  
It's quite exciting ! Anything NEW is fascinating !
Djanemag India: How was the transition from a DJ and corporate officer to a dj and entrepreneur?
Julia Bliss: It's an internal and external growth. Personal achievement in a business career with a consistency of my hobby and love for music :)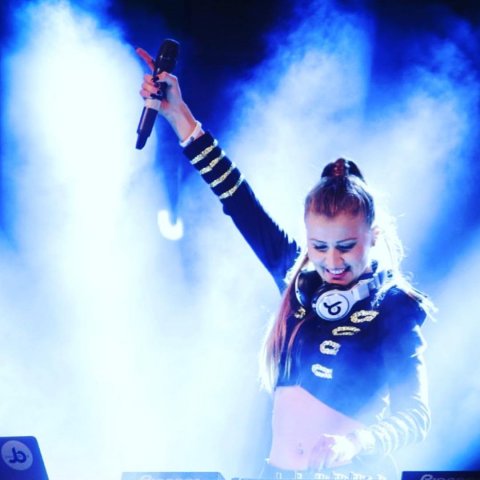 Djanemag India: How different is the experience of playing at clubs and playing at events/festivals?
Julia Bliss: UFFFFFF! I love festivals! I live festivals. With due respect and commitment to the night club industry, I prefer to make thousands of people happy out in the open air, where we all get united by the sound of our heart beats. Love is in the air! The energy in the air that I feel from the stage at any of my festivals is mind blowing, strong and indeed indescribable! Music unites us all <3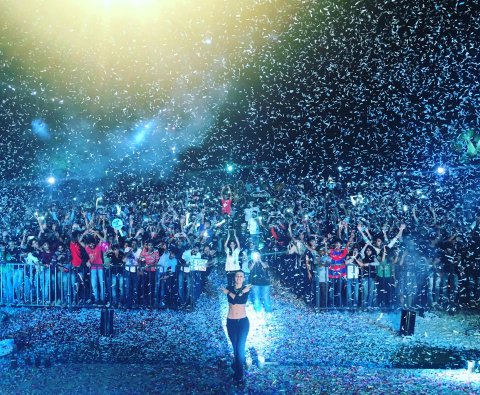 Djanemag India: How was your experience playing at Sunburn different in 2016 than 2015? How was it playing at the Hardwell Delhi 2016?
Julia Bliss: Well, it gets better, wilder, bigger and crazier every year! Almost 200,000 poeple united by music; dancing souls sending love and positive vibes to each other, to the DJ and back :) The experience is unbelievable, when in front of you opens up a huge dance ground that's filled with thousands of international ravers! 
Americans, British, Israeli, Russians, Indians… 
Black people, white people, city people and people from provinces…
Catholic, Muslim, Hindu; people following Buddhism-
We all are ONE there, united by music :)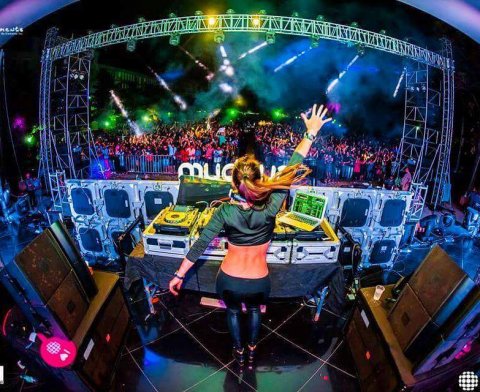 Djanemag India: Any specific memory with fans (good or bad) that remains etched in your memory?
Julia Bliss: Yes and one of them is receiving a very special gift recently. One of the fans presented me with a drawing. It was beautifully done! He is a very talented boy that attended 3 of my shows to get through the security to gift it personally. I was so touched! 
Djanemag India: Any message for the upcoming Djanes, specifically here in India?
Julia Bliss: Focus. Do what you love and Love what you do :)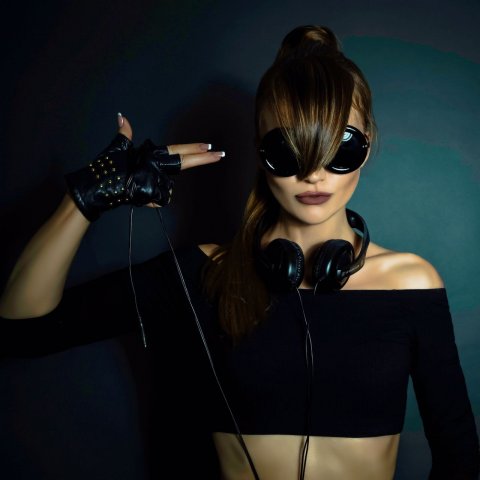 Follow Julia Bliss on all her social media platforms and stay tuned for some amazing events coming soon. Follow her on Soundcloud for her amazing underground music projects and on Mixcloud for her EDM projects