You are here
Kesha Ayres announced India Tour
Good news for all Kesha Ayres fans, who live or travel in India.
Kesha Ayres has just set off on her 5th Indian Tour of her career and has a full line-up of shows throught-out the country at the finest venues!
So be sure to check out her social media for updates on cities and venues near you.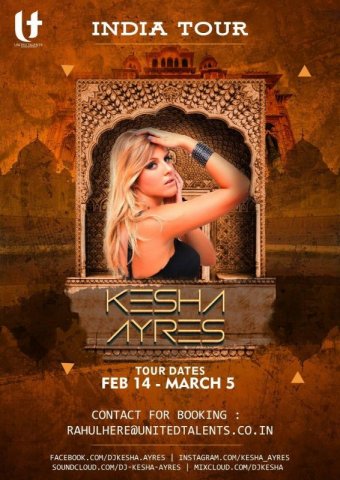 Dear DJs, remind you that you have an excellent opportunity to ADD your information on djanemag.com (news, music releases, videos, events, etc.) using your personal account on the site.
Best news will be transferred by our editors to the main page with their further promotion in all official social networks.  *(only for registered users)