You are here
Teri Miko exclusive interview for djanemag.com!
Bright sunshine Teri Miko, always cheerful and extremaly energetic! It's enough to look at the photos of this girl on social networks to understand that she is able to swing any crowd and blow up any stadium! Moreover, it was incredibly difficult to choose photos for the interview)). Teri Miko is known for her high energetic Dj sets. Her onstage performance with hard hitting Trap Beats infused with Electronic Sounds, make her every performance a testament to her passion. 
Her recent release KOLAVO on SPINNIN' RECORDS has already received support from Dimitri Vegas & Like Mike, Tom Swoon, Stadium X, Tony Cha Cha, Will Sparks, The Zombie Kids....and the track has been added to Spinnin' Miami Night Mix 2017 compilation.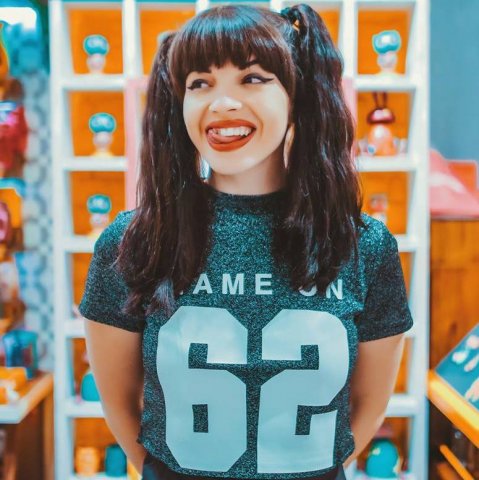 Teri's previous release 'FUKUYO' on Dyro's label i.e. WOLV Records last December, was supported by Martin Garrix. These tracks are getting huge support on all social mediums and from the live audience. Teri Miko is a name that's part of major festivals like Sunburn Festival and Vh1 Supersonic. She has shared the stage with bass giants like Marshmello, Slander, Dyro, Quintino and more. 
Want to know more about Teri? Read our interview below! Enjoy Teri's smart answers and colourful photos. All exclusive with djanemag.com! 
DJANEMAG: You are from Ukraine. Can you name the main reasons of moving from your country? Is it difficult to achieve popularity in your native country and why did you choose India for life and development of your career?
Teri Miko: Moving from Ukraine has no connection with achieving popularity in my country. I started my career in there and I was quite popular hip-hop dj. However in one of my international tours I travelled to India. You know India is one of the most contrast country in the world, you either love it at first sight or you don't accept it at all. I consider myself a lucky one as I fell in love with India and India loved me back. But only after couple of years I decided to move here. What happened after that is history.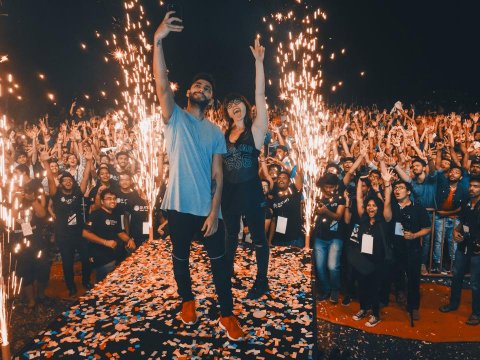 DJANEMAG: Name the brightest moments in your career and personal life! Share with the readers of the greatest achievements!
Teri Miko: One of the brightest moment in my career is when I was opening for Dyro. He noticed me and my music and accepted in the Wolv family. I will be always grateful to him as after this release I was signed with Spinnin' Records. What can be bigger achievement for a producer than to be signed with the biggest dance music record label in the world!
DJANEMAG: Being a female DJs, how does it look like? What's the most enjoyable part of your job and the most difficult?
Teri Miko: I think this question is there in every interview of mine. For me the most difficult part is that I have to keep proving myself all the time as this is a male dominated industry. But again I am the lucky one cuz I love challenges. So the hardest part is my favourite part.
DJANEMAG: Is there any Dj you admire and want to play with? (male/female/duo)
Teri Miko: I have already played with lots of my favourite artists like Dyro, Marshmello, Slander, Nghtmre, Ghastly, Quintino etc but I am waiting for the day when I will play with my idol, Skrillex.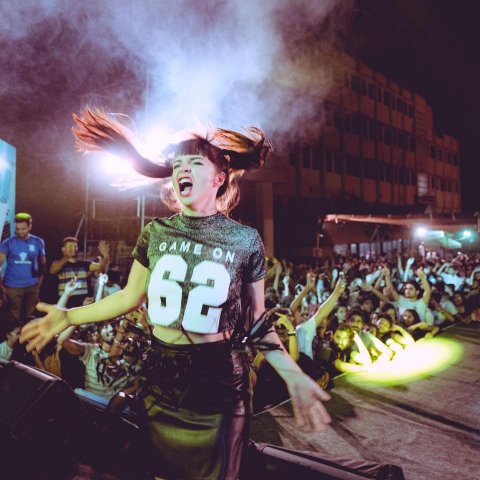 DJANEMAG: What was the coolest club or festival you worked at ? Is there any festival or music event you dream to perform?
Teri Miko: One of the coolest festival I played for was VH1 Supersonic in India, cuz line up was outstanding. And my dream festival is Ultra Miami. Main stage sounds like a good plan to me.
DJANEMAG: Where do you find your inspiration?
Teri Miko: I find inspirations from other producer's work mainly from very experimental artists, but my main inspiration is my team Deep Sound Entertainment. Cuz we are very creative open minded family.
DJANEMAG: Your performances are extremely energetic! How do you feel after them? We guess it is something like after a workout in a gym))
Teri Miko: Oh that's a perfect comparison! Yes that's exactly how I feel after my sets, and all I wanna do is eat and sleep.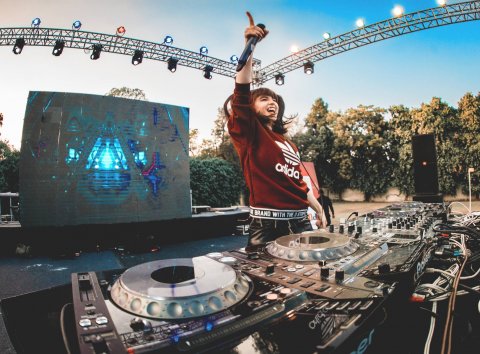 DJANEMAG: Tell us about your last releases, Where can our readers find your music and videoclips?
Teri Miko: My last release was on Spinnin' Records, it's a dubstep track named KOLAVO. You can find it on Spotify, Beatport, iTunes and all other music platforms. And the official video can be found on Spinnin' TV YouTube.
DJANEMAG: Any final words, or advice for our readers?
Teri Miko: The music industry is changing constantly and soon the female DJs will be equally recognised as male DJs. So I would suggest in this context keep following Teri Miko as I have tons of surprises for you:)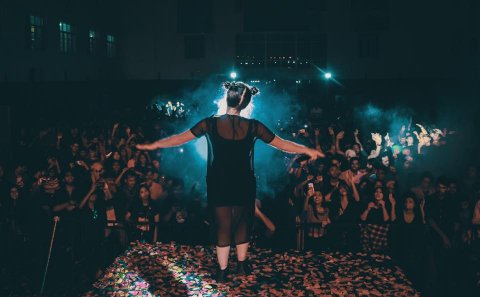 DJANEMAG wishes Teri Miko huge success in the industry! Let's support her in TOP100DJANES 2017 Poll! Follow the link top100djanes.com and VOTE now!